Things I don't know 
 I don't know when a Guy is hitting on me or just being Friendly Gentleman 
I  don't know .. it seems the guys i want to notice me, don't care to talk to me.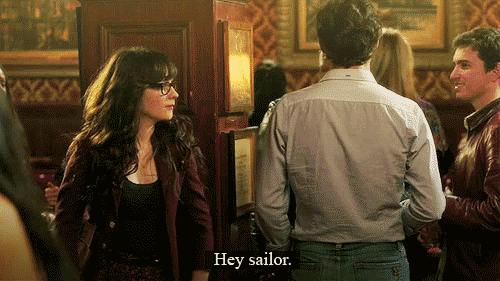 It seems to me guys From 3rd world countries , like idk  guys that native language isn't english friend requests me on FB or Twitter… I'm Flattered but awkward.  
 Two times  at Starbucks  older men offer to buy me a coffee.  the first time two men in their late 50's early 60 maybe , were in front of me and they made small talk with me. very nice and weird , because i'm not a very social person to begin with.  the second man offer to buy me my coffee , i said no thank you that's fine.  
 the second time, a  man in mid thirties maybe ,  he bought my coffee , i was shocked, i said thanks but he didn't say anything, he just left with his orders. so did he do as charity? Like we hear from people doing for  pay for the person behind you? idk he didn't even tell me he was paying, he just gestured to the cashier and said her too. i think he saw i only i had a $5 bill . That is my only  understanding why.  
I am still wondering why both those time happen?  Part of me hope that it was flirting thing, a something like they found me attractive  . the other part of me wants to know if it was just someone doing something nice for another stranger . .. So let me be honest i  hope its first .
i don't know why People care or ask why another person doesn't have a boy friend or girl friend ,  or Haven't have sex ? When are they getting married, having kids.  Why is it a Tradition ? why are you suppose to have A MATE. Sound weird but its a truth . Like why do people think its wrong not being a relationship? Are any of you actually happy all the time with that person . people put so much pressure for other to be in a relationship for what, to see other people to be in a miserable ?  want see pictures of you and your Boyfriend?  what there wont be anything to talk about if they don't have a Boyfriend , or Marriage ,or Kids?